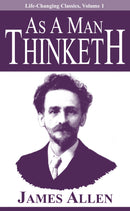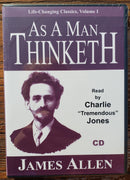 Description
As a Man Thinketh is a classic in the truest sense: few books have been so widely read, have stood the test of time so well, have had such an impact on generations of readers, and have carried such a simple, profound message, you are what you think. Og Mandino counted As A Man Thinketh among the top ten success books of all time. Read it today and put its wisdom to work for you.
If you are ordering the PDF ebook or audiobook, note that it is readable on any device that supports the PDF or audio format. After checking out, you will receive an email with instructions for downloading your ebook or audiobook. Adobe Reader software may be downloaded for free AT THIS SITE.
Payment & Security
Your payment information is processed securely. We do not store credit card details nor have access to your credit card information.