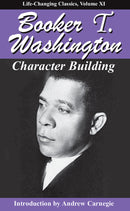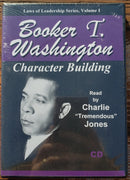 Description
 This practical book by the former slave and founder of Tuskegee Institute shares keys to character building taken from the notes he compiled related to his Sunday Evening Talks to students and teachers during the early days of the Institute.
If you are ordering the PDF ebook or audiobook, note that it is readable on any device that supports the PDF format or audio format. After checking out, you will receive an email with instructions for downloading your purchase. Adobe Reader software may be downloaded for free AT THIS SITE.
Payment & Security
Your payment information is processed securely. We do not store credit card details nor have access to your credit card information.