SPARK Course: 7 Live Zoom Calls
Includes Ebook AND Hardcover copy of SPARK!
Singularity, Persistence, Advocates, Resources, Knowledge
Five actionable steps to a greater you! No change happens until you change yourself. SPARK - 5 Essentials to Igniting the Greatness Within is a tremendous read that will help you use your unique talents and gifts to be intentional and adaptive. The purpose of this book is not to mold you, but to unfold you. Not even YOU know the potential lying in wait; but at the end of this book, you will have the tools to ignite your internal combustion. Hold out your tinder, because I have some flint - together we can strike the spark that changes your life!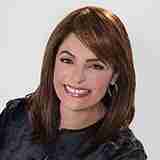 This is not another self-help book, but a book about being your best you, and the SPARK concept is nothing short of brilliant! If you are seeking the source to connect with your purpose and passion in life, this book is your blueprint to igniting that moment of intention to unlock the acceleration you have within to truly go from your own personal "spark" to living a life that "sparkles".
Terri Murphy - President Terri Murphy Communications
Author / Master Level Coach / TEDTALK Speaker
Senior Executive Editor - Realty Times / WomenInBiz / WomenInRealEstate
I am a big fan of Tracey Jones and you will be too when you read her book, SPARK: 5 Essentials to Ignite the Greatness Within. It's all about making a difference in the lives of those we live with, work with, and commune with. As you read this book, you'll notice the faith-based perspective but it's got something for every person and organization. Don't miss it!
Dr. Ken Blanchard - Co-Author of The New One Minute Manager and Lead Like Jesus Revisited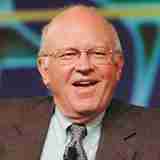 Dr. Tracey Jones has written a powerful new book called SPARK that is going to do just that for you, give you a  "Tremendous" SPARK. I specifically emphasized the word "Tremendous" because Dr. Tracey Jones is the daughter of one of the greatest speakers that ever walked this planet, Charlie "Tremendous" Jones. Charlie was not only her father, but also her mentor. This book is the result of the love and learning she got from her father mixed with her own personal thought leadership. I know this book will inspire you and empower you to go out and live a "Tremendous" life! Read it and then go forth and change the world!
Dr. Willie Jolley - Hall of Fame Speaker, Syndicated Radio Host and Best Selling Author of A Setback is a Setup for a Comeback and An Attitude of Excellence