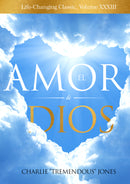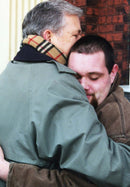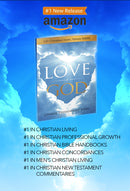 Description
Our 33rd Life-Changing Classic by Charlie "Tremendous" Jones!!
Release Date of August 1, 2021
El reconocido orador y autor de bestsellers Charlie "Tremendous" Jones comparte cómo pasó de creer que no existía el amor a encontrar su fuente real. Charlie llegó al mundo como un niño roto que luego se convirtió en un exitoso esposo, padre y vendedor de seguros de vida. Sin embargo, ninguno de estos logros le dio una satisfacción verdadera y duradera. Su mensaje refleja su trabajo, su esposa, sus hijos y su cosmovisión. Leerás sobre los libros y las personas que revolucionaron por completo su comprensión de la palabra "amor". En el mundo actual de división y quebrantamiento, esta gema magnifica el regalo más grande del universo de una manera tremendamente transparente y transformadora. Cuando experimentamos el Amor de Dios, nuestra vitalidad y alegría en todas las cosas se enciende. A lo largo de su vida, e incluso hoy, la gente todavía recuerda y reflexiona sobre el inmutable sentido de esperanza y optimismo del Sr. Jones. En estas páginas, encontrará la fuente real.

Charlie "Tremendous" Jones (1927-2008) ganó un amplio reconocimiento como un amado hombre de negocios, autor, orador motivacional y evangelista de libros. Su famoso mantra todavía se recita ampliamente: "Hoy eres el mismo que serás dentro de cinco años, excepto por dos cosas: las personas que conoces y los libros que lees". Antes de convertirse en un autor y orador exitoso, Charlie Jones hizo su marca en la industria de seguros al ayudar a su organización a alcanzar más de $ 100 millones en vigor a los 37 años de edad. También es el autor del libro más vendido de cuatro millones de copias La vida es tremenda. Su pasión de toda la vida implicó que las personas emocionaran a leer, pensar Sigue siendo una de las 25 mejores leyendas del desarrollo personal y su legado todavía impacta a líderes de todas las edades y etapas. Las bibliotecas de Central Penn College y Lancaster Bible College llevan el nombre de este bibliófilo y filántropo sin precedentes.
If you are ordering the PDF ebook, note that it is readable on any device that supports the PDF format. After checking out, you will receive an email with instructions for downloading your ebook. Adobe Reader software may be downloaded for free AT THIS SITE.

Payment & Security
Your payment information is processed securely. We do not store credit card details nor have access to your credit card information.