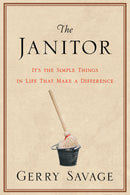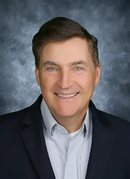 Description
 Often, we get caught up running on a hamster wheel as fast as we can, chasing success to get to the top but not really getting any further ahead until someone comes along who allows us to see what we are really missing. Opening our eyes and hearts to a new life design and setting us on the path to our true destiny. This is the story of one such journey.
 The Janitor tells a beautiful tale that we all can recognize, reminding us that when we need wisdom the most, it will appear unexpectedly and unlikely. Gerry's writing will have you rooting for the main character as he comes to life's most significant realizations through numerous brief encounters. An inspirational story, this book will prepare you for opening yourself and bringing awareness as you begin to harness and reveal your own life's design.

You can purchase a paperback copy from Amazon HERE
You are purchasing a PDF ebook, and it is readable on any device that supports the PDF format. After checking out, you will receive an email with instructions for downloading your ebook. Adobe Reader software may be downloaded for free AT THIS SITE.
Payment & Security
Your payment information is processed securely. We do not store credit card details nor have access to your credit card information.