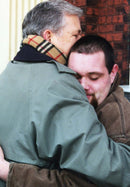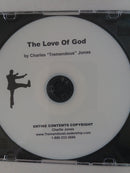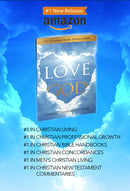 Description
Our 33rd Life-Changing Classic by Charlie "Tremendous" Jones!!
Release Date of June 18, 2021
Renowned speaker and bestselling author Charlie "Tremendous" Jones shares how he went from believing there was no such thing as love to finding its actual source. Charlie entered the world as a broken child who later became a successful husband, father, and life insurance salesman. Yet, none of these accomplishments gave him true and lasting fulfillment. His message reflects on his work, his wife, his children, and his worldview. You'll read about the books and the people that completely revolutionized his understanding of the word "love."
In today's world of divisiveness and brokenness, this gem magnifies the greatest gift in the universe in a tremendously transparent and transformational way. When we experience the Love of God, our vitality and joy in all things ignites. Throughout his lifetime—and even today—people still recall and reflect on Mr. Jones's immutable sense of hope and optimism. On these pages, you'll find the actual source.
If you are ordering the PDF ebook or audiobook, note that it is readable on any device that supports the PDF format or audiobook format. After checking out, you will receive an email with instructions for downloading your purchase. Adobe Reader software may be downloaded for free AT THIS SITE.

Payment & Security
Your payment information is processed securely. We do not store credit card details nor have access to your credit card information.