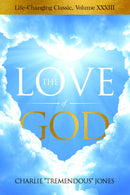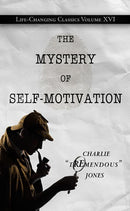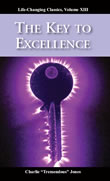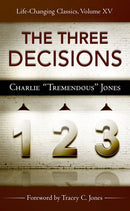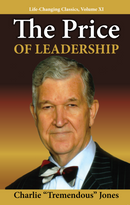 Description
This cornucopia of Charlie "Tremendous" Jones is sure to inspire gratitude! Get in the holiday spirit of giving thanks, so that you can share it with others.
The Love of God, by Charlie "Tremendous" Jones. Learn how Charlie went from believing there was no such thing as love to finding its true meaning. 
Mystery of Self Motivation, by Charlie "Tremendous" Jones. There are no barriers you can't overcome if you are learning to be motivated.
Price of Leadership, by Charlie "Tremendous" Jones; foreword by Tracey Jones. Experience nonstop laughter as you experience this great humanitarian's ideas about life's most challenging situations in business and at home.
Key to Excellence, by Charlie "Tremendous" Jones. Filled with classic wisdom and humor, this easy-to-read book reflects Charlie's keys to excellence in Leadership, ministry, home, and work. 
Three Decisions Charlie "Tremendous" Jones. This Life-Changing classic is pure "Tremendous;" real, down-to-earth, humorous, and spoken from the heart. In a world where it so often appears that everyone is having the best day of their life and has it all figured out, my father lets us know it's okay if you're not.
Three Therapies by, Charlie "Tremendous" Jones. Tremendous shares a wealth of knowledge from his decades of experience in business and life.
Books are Tremendous, edited by Charlie "Tremendous" Jones, documents the amazing impact that the reading of good books has had on great men and women throughout history. As you read the inspirational words by some of these influential individuals who have been transformed by the power of the written word, they will undoubtedly inspire you to develop a far greater appreciation for reading.
As a special thank you for this holiday season, you will receive a copy of The Art Tremendous by Dr. Tracey C. Jones, FOR FREE with your order. Thank you so much for your patronage, and we wish you the BEST holiday season. Be Thankful in all that you do.
Payment & Security
Your payment information is processed securely. We do not store credit card details nor have access to your credit card information.