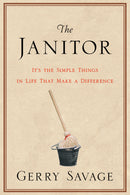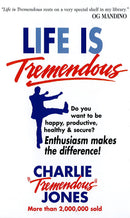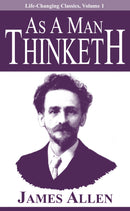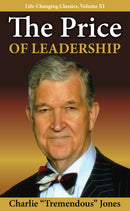 Description
Hand-selected by author Gerry Savage, this leadership selection is sure to inform and inspire! Add these timelines truths to your library and watch how these books transform your life. This bundle includes an autographed copy of The Janitor, a hardcover copy of Life is Tremendous, and two of our iconic Life-Changing Classics, As a Man Thinketh and The Price of Leadership. 
The Janitor tells a beautiful tale that we all can recognize, reminding us that it will appear unexpectedly and unlikely when we need wisdom the most. Gerry's writing will have you rooting for the main character as he comes to life's most significant realizations through numerous brief encounters. An inspirational story, this book will prepare you for opening yourself and bringing awareness as you begin to harness and reveal your own life's design.
Believing that enthusiasm makes the difference, Charlie "Tremendous" Jones shows how anyone can be happy, involved, relevant, and secure in the midst of a high-pressure, commercialized, automated society.  Learn all about the 7 Laws of Leadership, as often discussed by Charlie in his motivational speeches, which apply to business and personal life. Applying these principles to your life will equip you to be an efficient and effective leader. 
Charlie "Tremendous" Jones delivered his speech "The Price of Leadership" hundreds of times. Those with leadership experience are quick to acknowledge the challenges each individual must face as a leader, including loneliness, weariness, abandonment, and vision. The speech originated when Charlie was fresh from the trenches of the life insurance sales industry, one he loved and knew had produced some of the greatest salesmen. Read the Price of Leadership to be encouraged as a leader regardless of the challenge you are currently standing in front of, and learn the tangible steps you can take to keep moving forward while you pay The Price of Leadership.
As a Man Thinketh is a classic in the truest sense: few books have been so widely read, have stood the test of time so well, have had such an impact on generations of readers, and have carried such a simple, profound message, you are what you think. Og Mandino counted As A Man Thinketh among the top ten success books of all time. Read it today and put its wisdom to work for you.
Payment & Security
Your payment information is processed securely. We do not store credit card details nor have access to your credit card information.