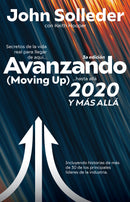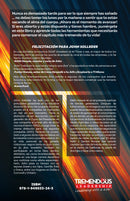 Description
Esta tercera y última edición es imprescindible para cualquier persona interesada o involucrada en ventas directas.
Este título está en español. Para inglés haga clic aquí.
Considere este libro como una guía para hacer crecer su negocio de mercadeo en red. Es esencialmente una colección de muchas de las ideas, estrategias y tácticas que me enseñaron mis mentores, así como aplicaciones prácticas que descubrí en mi propio camino hacia el éxito. Tome de este libro lo que funcione para usted y no se detenga allí. Esta es una buena fuente. Aprenda de otras personas, incluso de líderes en otras industrias, que comparten su experiencia y principios clave de aprendizaje. Cuando se trata de avanzar, su objetivo es hacer crecer su negocio y crecer como persona, y hay mucha sabiduría disponible en estanterías, salas de conferencias e incluso desde su reproductor de audio mientras conduce su automóvil.
La verdad es que, al construir su negocio de mercadeo en red, está contribuyendo a la creación de empleo. Usted está ayudando a educar a los hijos de sus distribuidores al darles la oportunidad de obtener un ingreso. Usted está contribuyendo a la sociedad pagando impuestos sobre sus ganancias para construir mejores escuelas, carreteras e infraestructura. Su negocio de ventas directas es vital para todo el bienestar del planeta al ofrecer productos o servicios que cambian la vida y que ofrecen a las personas más valor que cualquier otra cosa en la que puedan gastar su dinero ganado con tanto esfuerzo. Por lo tanto, escribí este libro para compartir la riqueza de lo que aprendí al hacer mi viaje hacia el éxito en ventas directas.
Prepárese para comenzar a avanzar!
John Solleder ha sido uno de los principales ganadores en su industria durante 36 años. Ha ocupado el primer puesto en 4 compañías de mercadeo en red en ese momento. Tiene la distinción de ser reconocido como el ganador de la Copa del Presidente en una compañía el primer año de dicho reconocimiento (1992) y luego tener la misma distinción para una segunda compañía (2010). También ha consultado a algunas de las marcas líderes en la industria como consultor externo. En su vida personal se ha ganado cinturones negros tanto en judo como en jiu jitsu brasileño. También ha participado en lucha libre, sombo, atletismo, así como levantamiento de pesas en una larga carrera deportiva que continúa como atleta experimentado. John pasa su tiempo con su esposa Josee y sus hijos, Camille, Fred y Grace, entre sus hogares en Dallas y Cornwall y Ontario.
Para pedidos internacionales o grandes cantidades, comuníquese a través de nuestro formulario de contacto para conocer los descuentos y precios disponibles. Incluya cuántos libros le gustaría y la dirección de envío.
Payment & Security
Your payment information is processed securely. We do not store credit card details nor have access to your credit card information.