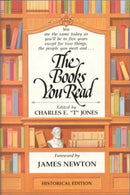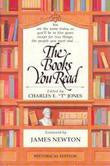 Description
Many years ago I had the immense good fortune to spend a great deal of time with the industrialists Henry Ford; Harvey Firestone; the unparalleled inventor, Thomas Edison; Charles Lindbergh, aviator, scientist and thinker; and Nobel Prize winner Dr. Alexis Carrel. The wisdom that these men passed along to me, when I was finding my way as a young man, became a guide in developing my God-given potential, as well as the basis for my book Uncommon Friends. In his monumental collection of wisdom from the great thinkers and achievers of history, Charlie Jones has enabled us to read what shaped the lives of those who were history makers. You are in for quite a personal adventure.
This book has brought back a flood of warm memories of the times I have spent with Thomas Edison observing his humor and hunger for reading. His mother not only taught him to read because his teacher had given up on him—she said his mind was "addled"— his mother not only taught him to read but challenged him later with difficult books to expand his thinking—a habit he never gave up.
I have seen him, after dinner parties at his home, sit off in the corner with a stack of books, and because of his almost total deafness, read one of them through while we talked of other things. He, like Lincoln, had read every good book he could get his hands on by the time he was fifteen years of age.
When Mr. Edison ran into a particularly difficult problem, he took his constantly expanding knowledge, a pole, line and hook (no bait) down to his dock and "fished." In this way, neither man nor fish bothered him.
His escalating knowledge and experience lifted him to a profound awareness of his Creator. He held up a glass of milk one day and said, "The Almighty is the best chemist after all." He went on to say, "The deeper I get into these things (science) the more I know there has to be a captain on the bridge." His last words on this earth were, "It is very beautiful over there."
My friend, Charles Lindbergh, had an expanding spiritual side to him also. The only book he took with him to the South Pacific in World War II, when he flew 50 combat missions as a civilian and upped the range of our fighters immensely, was the New Testament. He said to me, "This would not have been my choice ten years ago." He carried that book with him the rest of his life.
In countless conversations with these special friends, I saw what their self-built storehouse of history meant to them. A consistent habit they all shared was their learning from others. As Sir Isaac Newton said when asked how he was able to write the Principia, "I stood on the shoulders of giants."
In addition to the library I gathered myself, a lot of my reading came from great books sent to me by friends, especially Charles and Anne Morrow Lindbergh. Those books were always relevant to my life and our times—as you will find this one that you hold. To this day I have the autographed red-letter Bible and McGuffy Readers from Henry Ford. I treasure receiving books from young and old friends across the world and sharing those I have discovered.
Thanks to Charlie Jones we, too, can now stand "on the shoulders of giants."
The future is brightly lit with the light of the great minds shining from these pages. And standing at the control switch with a twinkle in his eye and an impish grin, ready to go "fishing," is the Wizard of Menlo Park.
So take your pole, line, hook (no bait) and meet Thomas Edison on the dock.
—From the Foreword by James Newton
Payment & Security
Your payment information is processed securely. We do not store credit card details nor have access to your credit card information.