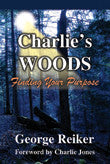 Description
FINDING YOUR PURPOSE is why you were born. Until that time you are not living, you are treading water, shadow boxing, existing. Finding your purpose is the beginning of life with a capital "L".
Passion follows purpose and purpose and passion will give meaning and profit to every success and failure for the rest of your life.
This is a simple story of how a bad experience turns into a life-changing experience which might become your story. As the old saying goes, "when the student is ready, the teacher will arrive". I hope you will find your purpose as you share Ryan finding his.
From the Foreword
By Charlie "Tremendous" Jones
Payment & Security
Your payment information is processed securely. We do not store credit card details nor have access to your credit card information.