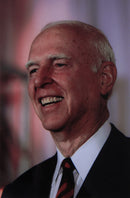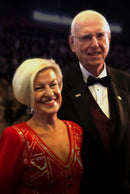 Description
The quality of your life is wholly based on the quality of your choices. Making choices moves one forward or backward, thus establishing direction and placing us on a particular path.
In Choices, Dr. Roland Hughes shares life's foundational decisions and the importance of awareness, consideration, and action in making each one. Your selection of a mate, willingness to develop yourself, and commitment to Christ shape your life and legacy. With over nine decades of life experience poured into these pages, the reader will learn from one man's accumulated wisdom and how it applies today. This book is rich with quotes, quips, jokes, and personal stories about a life tremendously lived because of the author's choices. Get inspired about all the fantastic opportunities you have before you, and acquire the tools you have to make these a reality!
If you are purchasing a PDF ebook, it is readable on any device that supports the PDF format. After checking out, you will receive an email with instructions for downloading your ebook. Adobe Reader software may be downloaded for free AT THIS SITE.
Payment & Security
Your payment information is processed securely. We do not store credit card details nor have access to your credit card information.