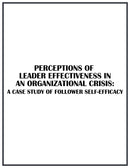 Description
Dr. Tracey C. Jones graduated from Lancaster Bible College in December 2019 with her PhD in Leadership, following the submission of her dissertation.
This file is the entire dissertation.
Payment & Security
Your payment information is processed securely. We do not store credit card details nor have access to your credit card information.