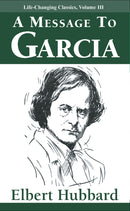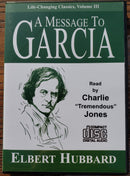 Description
A Message to Garcia has carried its simple message of hard work, integrity, and dependability to readers around the world for over 100 years. As one of the keystones of American self-improvement literature, this short celebration of the diligence and loyalty shown by one man is truly a life-changing classic that demands to be read again and again.
Listen to Tracey's webinar on this timeless classic!
If you are ordering the PDF ebook, note that it is readable on any device that supports the PDF format. After checking out, you will receive an email with instructions for downloading your ebook. Adobe Reader software may be downloaded for free AT THIS SITE.
Payment & Security
Your payment information is processed securely. We do not store credit card details nor have access to your credit card information.