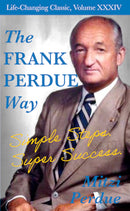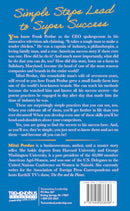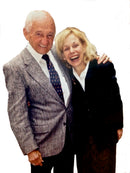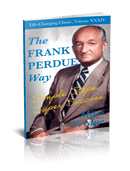 Description
The 34th Selection in the Tremendous Life-Changing Classic Series!

Simple Steps Lead to Super Success
You know Frank Perdue as the CEO spokesperson in his innovative television ads claiming, "It takes a tough man to make a tender chicken." He was a captain of industry, a philanthropist, a loving family man, and a true American success story if there ever was one. How did he do it? And much more importantly, what did he do that you can do, too? How did this man, born on a farm in Salisbury, Maryland, become the head of one of the most renown companies and brands in the entire world?
Mitzi Perdue, this remarkable man's wife of seventeen years, will reveal to you how Frank Perdue grew a small family farm into one of the world's best-known brands. She can teach his methods because she watched him and knows all his success secrets—the potent practices he engaged in day after day that made him the titan of industry he was.

These are surprisingly simple practices that you can use, too. When you cultivate all of them, you'll get further in life than you ever dreamed! When you develop even one of these skills you'll be head-and-shoulders above your competitors. Yes, you are going to find the secrets to his success here. And, as you'll see, they're simple, you just need to know them and act on them—and become all you can be!

View Mitzi's interview about the book HERE 
Mitzi on our Tremendous Leadership Podcast can be found HERE 
If you are ordering the PDF ebook or audiobook, note that it is readable on any device that supports the PDF format or audiobook format. After checking out, you will receive an email with instructions for downloading yourpurchase. Adobe Reader software may be downloaded for free AT THIS SITE.
Payment & Security
Your payment information is processed securely. We do not store credit card details nor have access to your credit card information.