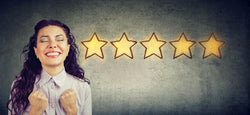 When I was younger, I dreamed of being an astronaut launched on a one-way mission to explore the universe for the duration of my life. Now that I am older, I realize that the meaning of the universe is on terra firma, serving, loving, and sharing with my fellow human beings.
I recently went star gazing at the Naylor Observatory where I got the chance to look through amazing telescopes guided by amateur astronomy enthusi...
"You cannot teach a man anything; you can only help him find it within himself." Galileo If only we truly believed this we'd stop running from job...