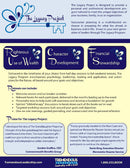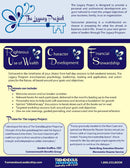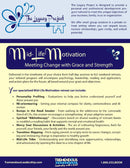 Description
Legacies don't just happen; they are created! 
Interested in learning more about creating a tremendous inheritance for your specific group? 

 

You can promote a personalized path to prosperity for those in your life. I look forward to finding ways to honor and hone your heritage!
We create a boutique experience for your group so they can focus on what they need to move forward. We don't just offer solutions but provide the tools via a customized reading list and online testing.
For individuals, for small groups, for succession planning, for families, for mid-life, for those who want a customized tremendous weekend experience.
Contact us for details, scheduling, and pricing!!
info@tremendousleadership.com
*Adding this item to your cart will give you the three PDF's (pictured) for free. You will need to contact us directly for details, scheduling, and pricing*
Payment & Security
Your payment information is processed securely. We do not store credit card details nor have access to your credit card information.