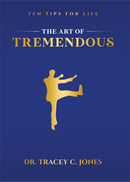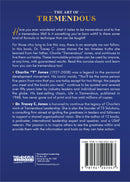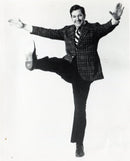 Description
Have you ever wondered what it takes to be tremendous and to live a tremendous life? Is it something you're born with? Is there some kind of formula or technique that can be taught?
For those who long to live this way, there is an example we can follow. In this book, Dr. Tracey C. Jones shares the ten timeless truths learned from her father, Charlie "Tremendous" Jones, and continues to live them out today. These immutable principles can be used by anyone, at any time, with guaranteed results. Read this concise classic and learn how you can be tremendous too!
Charlie "T" Jones (1927-2008) was a legend in the personal development movement His iconic words, "You'll be the same person five years from now that you are today except for two things: the people you meet and the books you read", continued to be quoted and revered over fifty years later by industry leaders and individual learners across the globe. His best-selling classic, Life is Tremendous, published in 1968, has never gone out of print and has sold millions of copies.

Dr. Tracey C. Jones is honored to continue the legacy of Charlie's work at Tremendous Leadership. She is also the founder of T3 Solutions, a consulting firm aimed at igniting the greatness in leaders and followers to support a shared organizational vision. She is the author of 12 books, a podcaster, an international leadership expert and speaker, and a USAF veteran. Her passion is to inspire others to see the greatness within and provide them with the information and tools so they can take action.
Payment & Security
Your payment information is processed securely. We do not store credit card details nor have access to your credit card information.