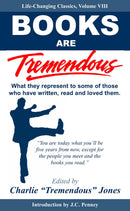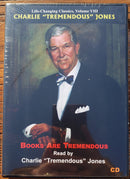 Description
One of the greatest gifts you can give yourself or someone else is a good book. Yet it is amazing how many of us have neglected to take advantage of the wealth of knowledge that is so conveniently attained through the simple act of reading a book.
The amazing impact that the reading of good books have had on great men and women throughout history is documented in this book. As you read the inspirational words by some of these influential individuals who have been transformed by the power of the written word, they will undoubtedly inspire you to develop a far greater appreciation for reading. Book reading is the easiest, simplest, and cheapest pastime that can bring you a wealth of knowledge, understanding, and inspiration.
If you are ordering the PDF ebook or audiobook, note that it is readable on any device that supports the PDF format or audio format. After checking out, you will receive an email with instructions for downloading your purchase. Adobe Reader software may be downloaded for free AT THIS SITE.
Payment & Security
Your payment information is processed securely. We do not store credit card details nor have access to your credit card information.