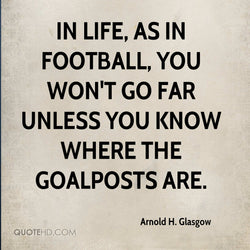 If we are not intentional about spending the right amount of time in each of these areas, we'll never get a touchdown. In fact, we may fumble the ball, suffer a business ending interception, or a family ending losing streak. 
"While we are free to choose our actions, we are not free to choose the consequences of our actions." Stephen R. Covey This week international spo...
If no one is responsible for the consequences of their mistakes or can claim victory for their successes, what's the point of living? We may as wel...